$15 Investment. I liked it because it was mostly "real" wood.

BEFORE





I painted it an "oops" yellow, which I diluted with some white,
 & I added "tin tile" wallpaper to the back
And painted the inside of the drawer a pretty Para Paints blue,
And rubbed with steel wool and sandpaper,
Then distressed with walnut stain.
As a "NEWBY" blogger, I am diggin' the glass knobs I see everywhere. I just had to "git me some"!
I am very pleased to say, they actually were right in front of my nose, and available at Home Depot!
$5 for the knob.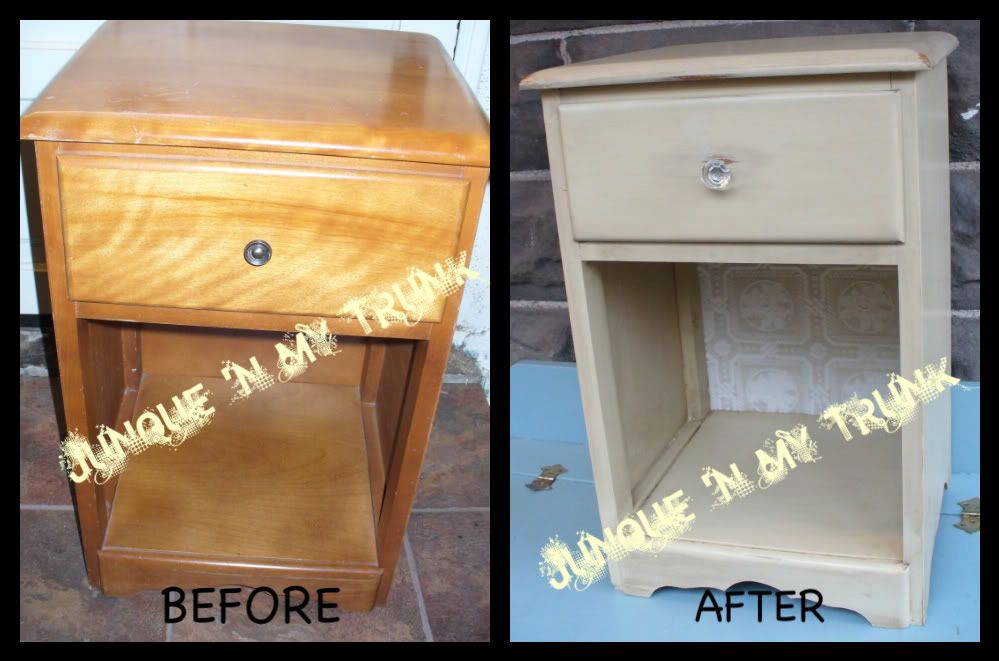 "I am a linky party girl!" - I linked up to a couple of parties last week, but then when blogger was down for a few days, I lost this post!