A steal of a deal of $20 bucks a piece for these babys! Solid oak, and cool carvings made them fun pieces to work with. The original was outdated, and a little heavy. (dark) Be prepared for lots of photos - I am in love with these.
The after is softer, feminine, and classy.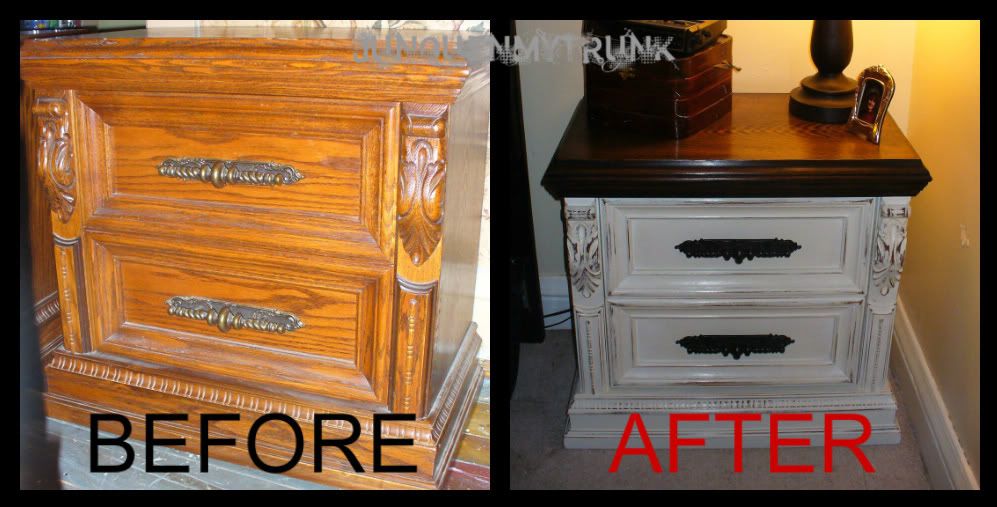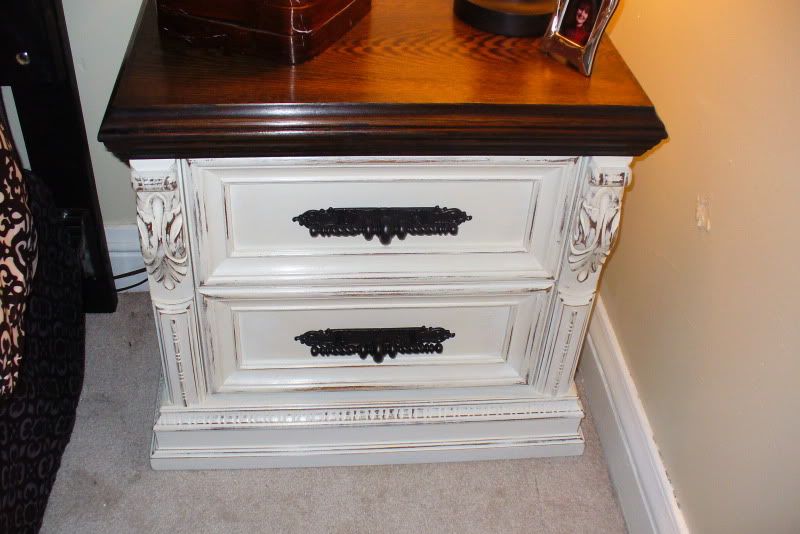 Mmmmmmmm, creamy goodness.
I used my new favourite paint - Homemade chalk paint! - the grout version - (More on that later)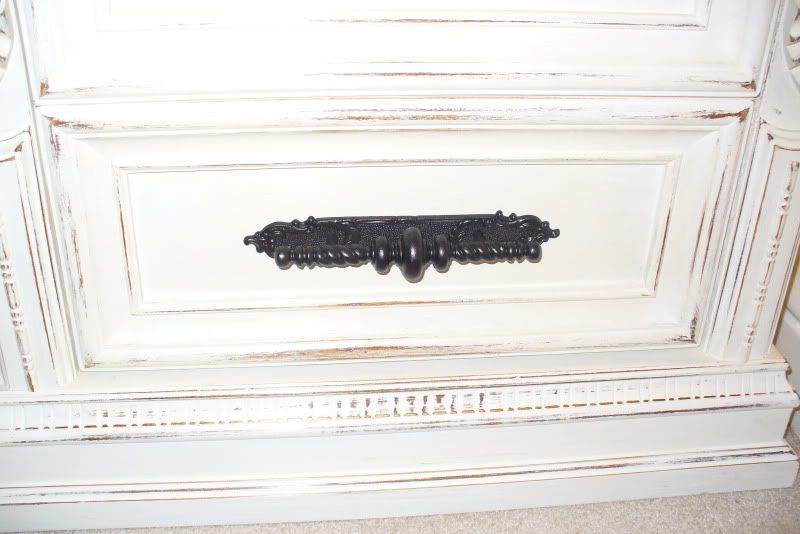 I really didn't want to keep the original hardware, they were brass and also big & heavy. My strict budget determined that they were staying, and just getting some ORB paint. Maybe I will change them in the future.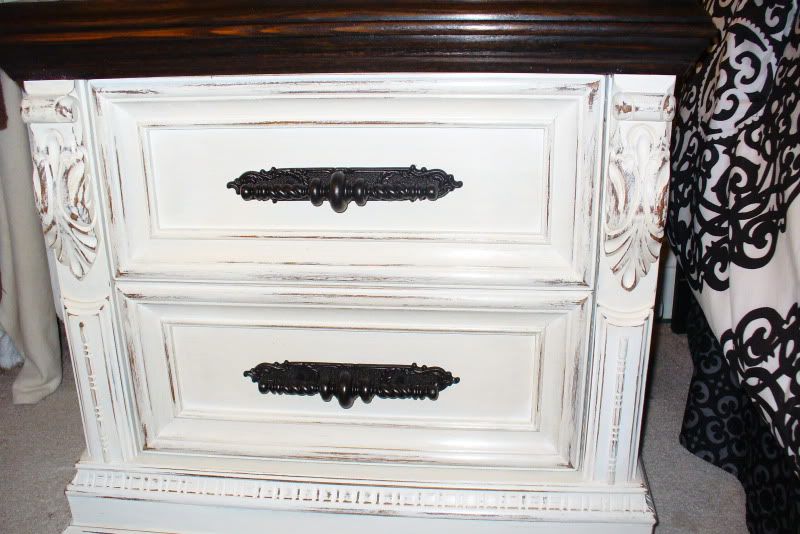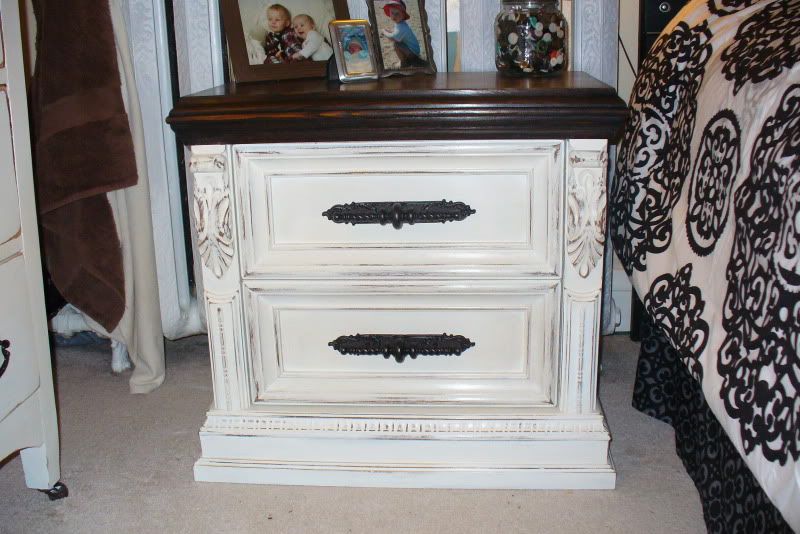 I was so excited to get started on these, it only took 24 hours to finish them, from the time I picked them up!
I am a PaRtY GiRl - Linking up here: